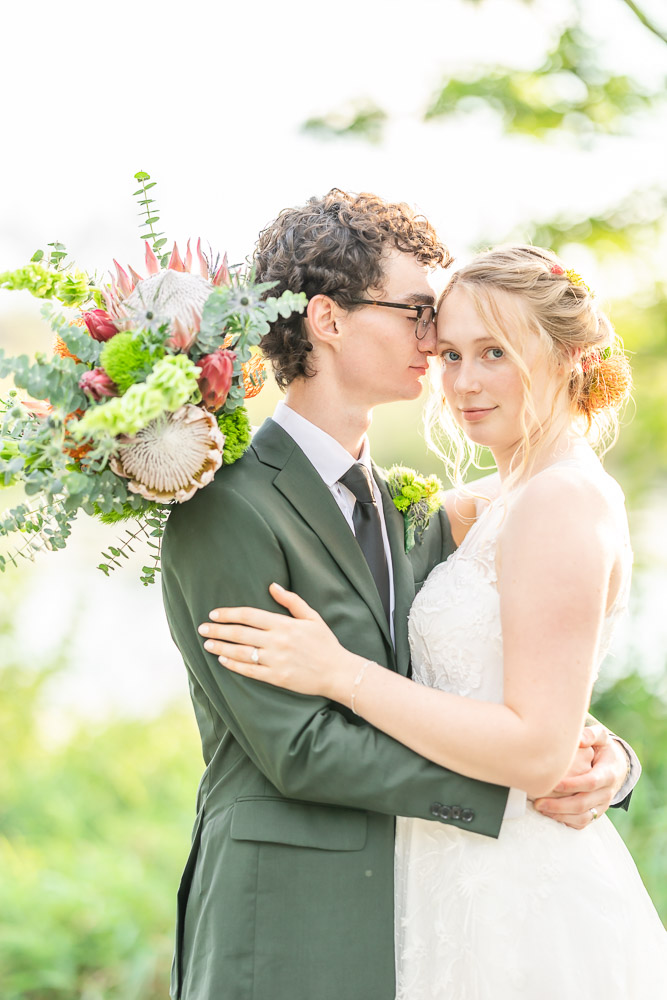 Hannah & Nicholas' Intimate Wedding

The Vine Church | Madison, Wi
True Love's First Kiss
Gorgeous florals curated by the bride, handsome deep green suit for the groom, and a true first kiss to start off their new journey as Husband & Wife! Rain may have made its appearance at one point but there was absolutely nothing that could dampen this lovely and joyous day. And I seriously could not get enough of their adorable head snuggles and the way they lovingly looked into each others eyes.
Nicholas & Hannah made a promise to each other to save their first kiss for their wedding day. Was it easy? I am sure not in the least, but their commitment was bound tighter by the foundation of faith they both shared.
Etherial, sacrificial love, and a room full of laughter (and maybe a few tears) are the words that perfectly describe this day. I can't wait to bring you on this journey through the gallery below.
And as I have said many times before, the golden hour time, where I sneak away the newly weds, continues to be truly some of my favorite images captured at each wedding. This one surely did not disappoint. The skies opened up and gave us a beautiful glow for this celebratory day. I am so thankful to have captured it for them and their community of family and friends!
Congrats Hannah & Nicholas!